---
Dates - 08/09/2014 - 10/09/2014

Location - Bremen, Germany
Bremen was the city hosting ILASS 2014. Congratulations are due to Professor Udo Fritsching, the Conference Chair and to the Local Organizing Committee: Dr.-Ing. Lydia Achelis, Mrs. Kerstin Biegemann, M.Sc. Sören Sander, Professor Dr.-Ing. Günther Schulte and Ms. Claudia Sobich for providing a high quality scientific meeting in a warm environment. More than 200 participants from all over Europe, as well as from Japan, Israel, Turkey, India, Korea, Thailand and North-and South America contributed with 130 oral presentations and 40 posters.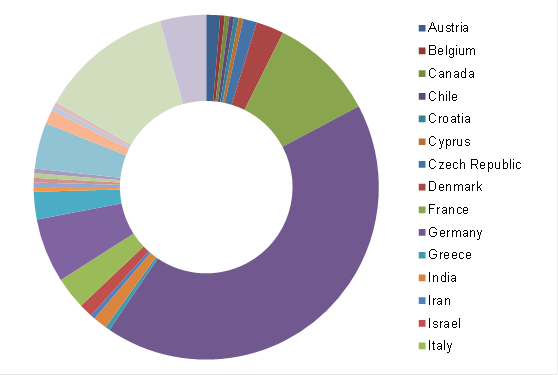 Each conference day started with a high-ranking Plenary Lecture.
Prof. Dr.-Ing. N.A. Adams
Institute of Aerodynamics and Fluid Mechanics, Technische Universität München, Germany
Wave dynamics and phase interfaces
Prof. Dr. C. Clasen
Department of Chemical Engineering, KU Leuven, Belgium
Dispensing of Complex Fluids: The map of Misery
Prof. M. Linne
Institution for Applied Mechanics, Combustion Division, Chalmers University, Gothenburg, Sweden
Advances in ballistic imaging for spray formation dynamics
The technical sessions covered a wide range of topics, from basic analysis of droplet behavior to multiscale understanding of spray and atomization processes, with an increased interest on the modeling and simulation of the observed phenomena. Recent developments in measurement devices and diagnostic techniques were also addressed in several contributions, together with relevant applications such as spray combustion and atomization processes in engines, automotives and turbines. The technical sessions were complemented by anExhibition. Acknowledgments are also due to all the exhibitors and sponsors.
All contributions are published in the Extended Book of Abstracts ISBN 978-3-88722-744-9 and in the Conference Proceedings978-3-00-047070-7, both edited by Lydia Achelis and Udo Fritsching.
Selected papers will be published afterwards in Atomization and Sprays.